If you like craftsmanship and feel special devotion to handmade work, you are in luck because we have just launched a collection of ceramics of our own design, painted and made by hand. The beauty of these pieces lies in their organic character, where the process of creation matters as much as the result. A collection of handmade ceramics that raises awareness about the origins, a living sample of our history, a tangible legacy of our culture.

This new capsule collection is our particular commitment to craftsmanship, whose protagonist, in this case, is traditional ceramics. That is where the uniqueness and character of this handmade ceramic tableware, lies, where no two pieces are the same. This set of pieces recovers a centuries-old know-how, which we have modernized with fresh, simple and cheerful illustrations, created exclusively. Own designs developed in our studio and subsequently painted manually.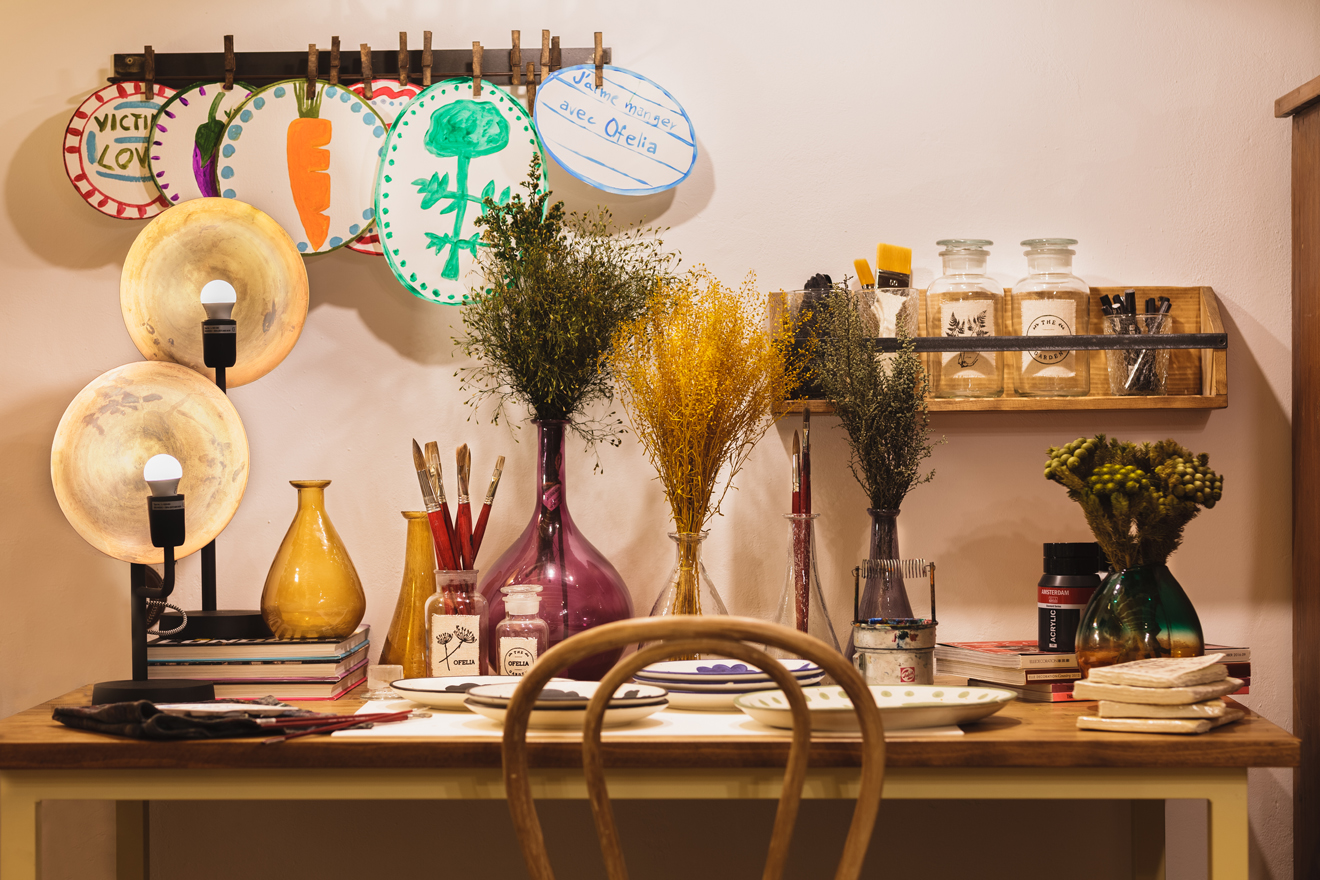 Paying homage to its legacy and antique household goods, our Barbate, Dakar, Sukaldea and Austin collections put the kitchen at the heart of the home. Therefore, these collections focus on kitchenware with a clear functional vocation that does not detract from its decorative potential. Hand-painted crockery useful in everyday life, but at the same time full of style, thanks to its drawings and imperfect beauty. As pieces of kitchenware, these crockeries are designed to complement and add a touch of colour to our Karma collection, which is distinguished by its artisanal finish with lathe footprint and its natural enamelling in light tones with brown mottle. With these new designs the colour palette is expanded by adding different ranges of blue, green, red and black.                 

The design also evolves and, along with the flat and deep ceramic plates and bowls, oval plates are included as a novelty. All pieces have modern shapes and illustrations with traditional finishes and processes. They highlight the textures, the irregular edge, the manual footprint, both in the ceramics and in the drawings.

Our new ceramic pieces thave a renewed touch, they are original without sacrificing their artisanal spirit. Something that is suits with the current era, in which we are aware of how important it is to slow down and enjoy what surrounds us. Stop, feel the touch of the materials and behold the beauty of the design. An artisanal home decoration that reflects this feeling and invites us to connect with the moment. Discover our new collection of hand-painted ceramics and all the benefits of Slow Deco.