Paris is always a place to return to, an inexhaustible source of inspiration, at least for me. That's why I keep coming back as a destination for a trip or getaway. It is a place as complete as it is interesting for the Easter holidays.
This time I am going to take you to a very special space, not only because it is charming, but also because it is brimming with good energy and therefore invites to coexistence and dialogue. Its hybrid concept includes restaurant, shop, DIY workshop, gallery, cultural centre, all under an ecological and informative philosophy; as it aims to raise awareness about eco-responsibility, in a fun and positive way.
The first thing that will surprise you when you arrive is its size and location. That's because, before its new life, it was a train station, the former Gare Ornano. located in the 18th arrondissement, very close to the famous Saint-Ouen flea market. La Recyclerie is an ode to collaboration, respect for the environment and sustainability, seasonal food and urban agriculture.
The restaurant is laid out in a large collaborative space. Don't be surprised if you arrive to find a long queue, their dishes and brunch are a coveted delight, and they don't take reservations. My recommendation is to make sure you arrive early enough to get a table.
The daily menu at La Recyclerie is fresh and seasonal, prepared by chef Gilles Cherrier and his team. One day a week, La Recyclerie serves only vegetarian and vegan food and one weekend a month, brunch is also completely vegetarian.
True to its values, the interior decoration has been recycled, the original floor has been used to create the large counter, the lampposts are a source of light, tables and mismatched chairs give a touch of colour to the dining room, along with the lush vegetation. As for its architecture, the false ceilings have been removed, revealing the columns and arcades, freeing up the waiting room, the large window has been renovated and the original station clock has been kept.
I love the vintage touch; it gives it a real charm. It is not unusual to find old bird cages, mannequins, a letterbox... As a result of their philosophy based on the 3Rs (reduce, reuse and recycle), because just like their food, they are committed to slow food and local food, they are also proponents of Do It Yourself, to the point that they have even recovered the railway lines. In summer, for example, they even turn them into an open-air cinema and it is common for them to host street markets.
If that wasn't enough, they also have an urban farm, which covers an area of 1,000 m2 and consists of 170 plant species, honeycombs of rich honey (ranked the second best in the world in 2017 at the International Beekeeping Congress), a chicken coop, a collective vegetable garden, seedbed and even a hotel for insects!
Its multidisciplinary space also offers cooking workshops, gardening courses, conferences, school activities, agricultural activities, and a workshop where you can repair any object you have at home.
If you are passing through the city of love, I definitely recommend you to visit and enjoy this unprecedented place. And, if what you want is for your home to have an atmosphere full of vitality with the value of old times, take note of these ideas.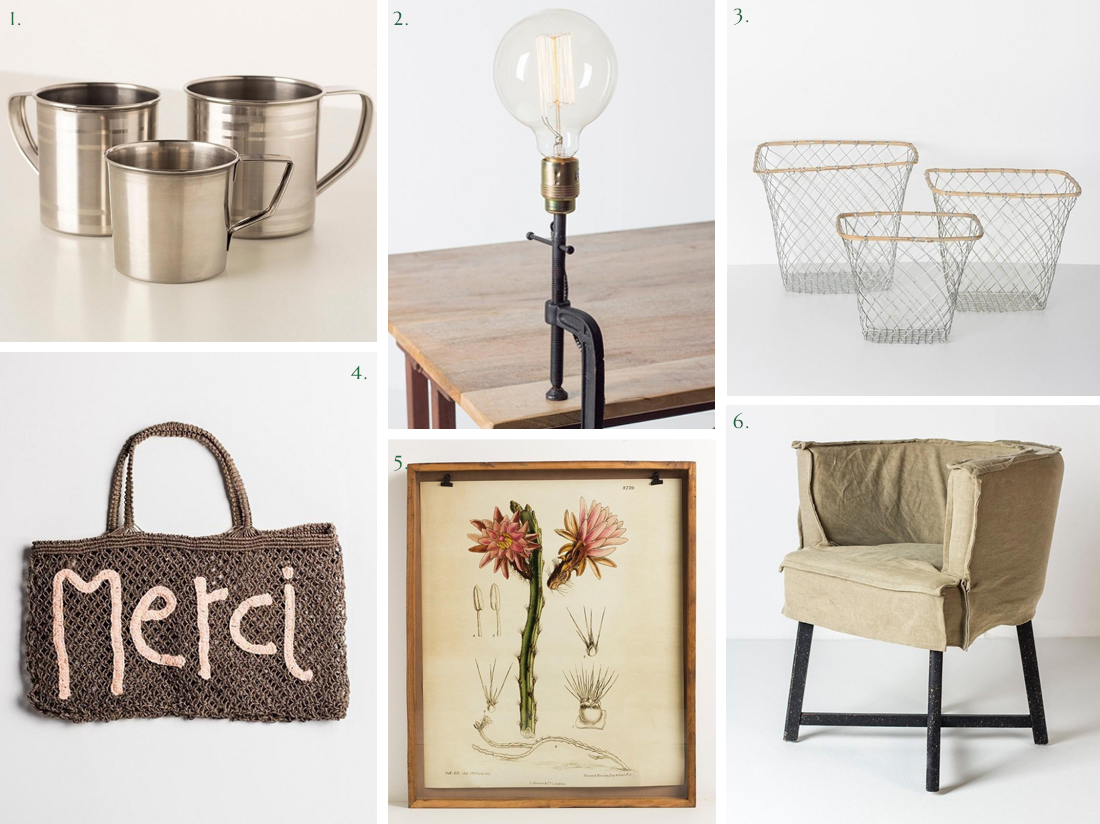 1. Lassi mug, because it is made of a resistant and light material such as aluminium, you can take it with you and create a home away from home, whether at a picnic or on the beach. 2. Bragi table lamp, a real vintage delight. Its original stand allows you to adjust it to a table or a shelf, which allows you to put an original light point also on your bookshelf. 3. Set of 3 Asgard decorative baskets, as beautiful as they are useful, these decorative objects with a retro look bring naturalness and order to your bathroom, bedroom, living room or dining room. In them you can store textiles, stationery accessories, flowers as a table centrepiece... 4. Merci jute bag, this tote bag is a very practical accessory in your everyday life for small purchases, going to work, to the swimming pool or to the beach. 5. Cardón art print, its recycled natural wood frame and its antique botanical leaf, fixed with metal clamps, provides a very interesting retro look. 6. Hades armchair, its design of exposed and crossed legs with aged finish and its arms joined to the backrest, together with its linen fabric, make this seat a very special piece.